Earn up to 7.44% gross per annum Lending on UK property loans*

Kuflink co-invests up to 5% in every loan with you*

Loans secured against UK property (1st & 2nd legal charges)*

Tax efficient Innovative Finance ISA wrapper available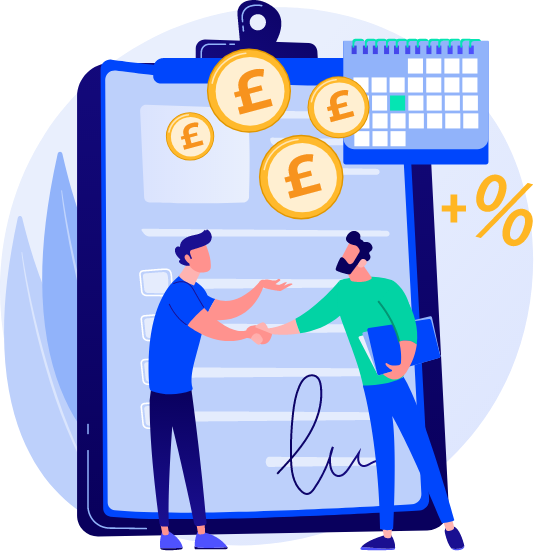 *Capital is at risk. Kuflink is not protected by the FSCS.
Securing investments against UK property does not guarantee that your investments will be repaid and returns may be delayed. Kuflink co-invests up to 5% in every loan with you is only in Select Invest Deals.
**Terms & conditions apply.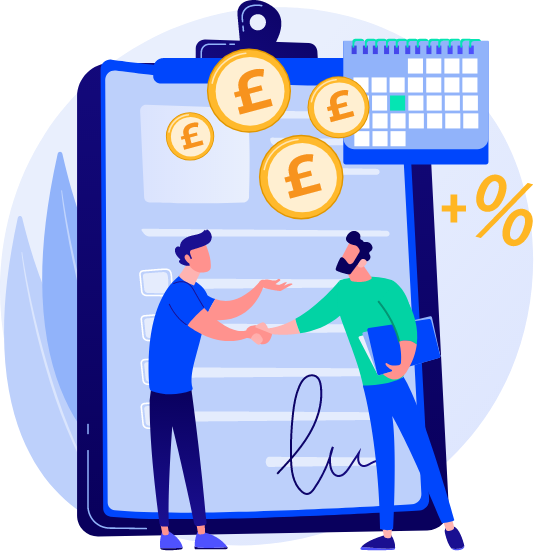 Kuflink's Purpose is to Connect People to Financial Freedom
OUR INVESTOR STORIES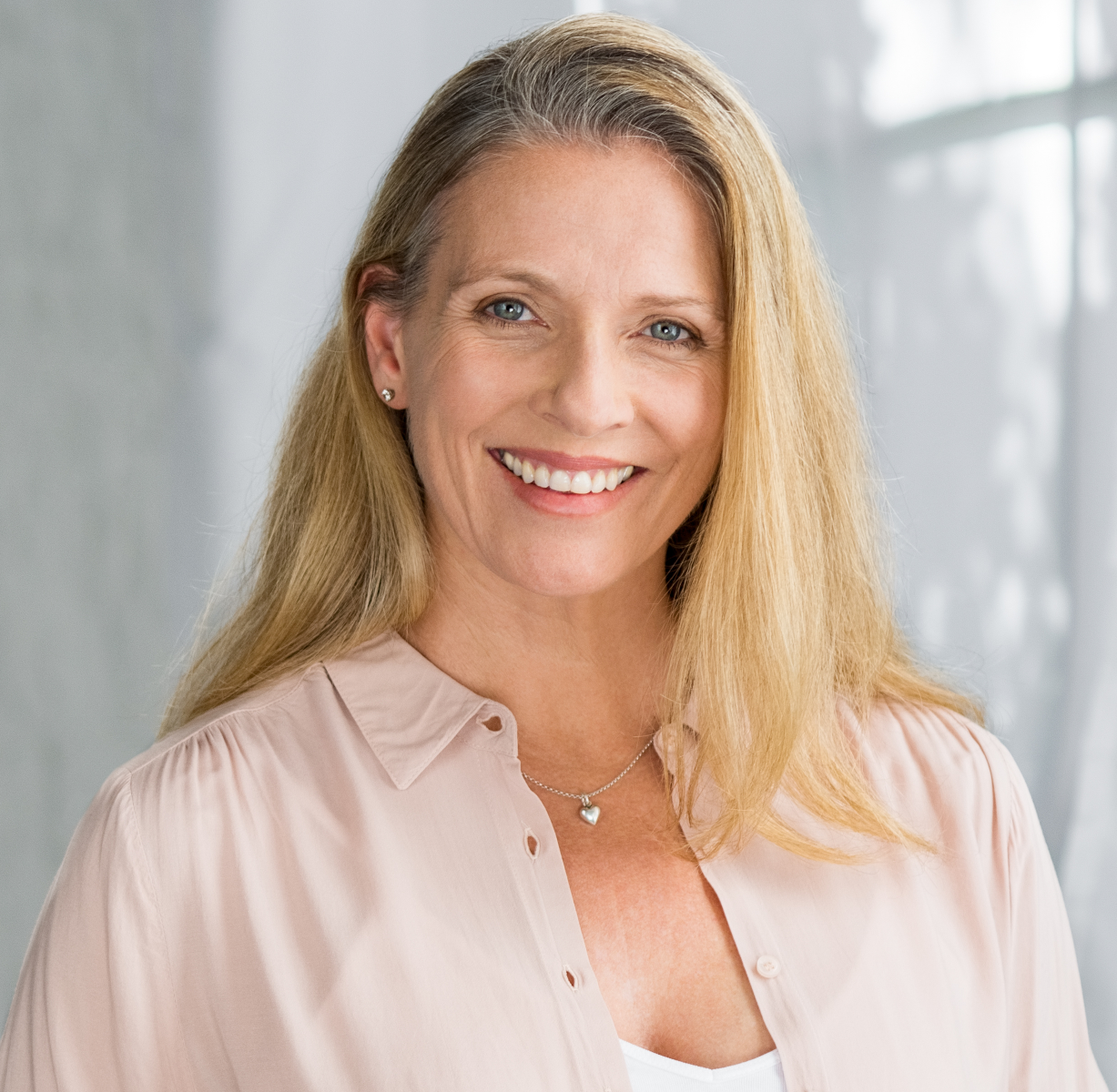 "I was looking for a better return on my investments than the paltry interest rate my bank is offering. I have been really pleased with the interest rates offered by Kuflink. I also really appreciate the personal service which is excellent. I know from talking to you that your company takes due-diligence very seriously when choosing individuals or companies to lend money to. That is very reassuring."
Madeline Harrison
December 2020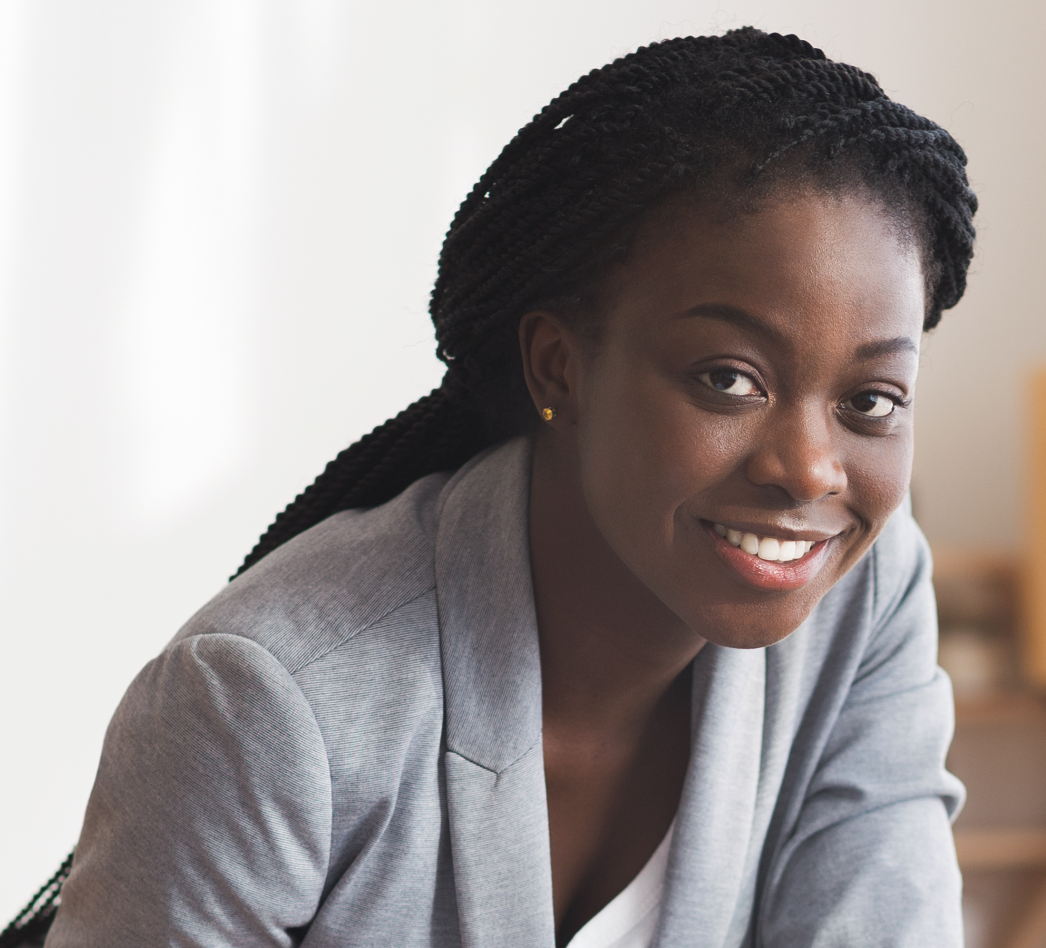 "Like many, I was nervous about a "different" type of investment. But the Kuflink approach and professionalism has assuaged my worries and means my limited investment pot grows at a better rate than banks etc.The loans being secured on property was an initial security – and then in speaking to the team it was explained that Kuflink also put in a percentage of the company's money – so it's in everyone's "interest" to ensure repayment – and I've never been let down – although sometimes it can take a little longer than the original agreed period – especially during the current strange times.Thanks Kuflink – keep doing what you do!"
Victoria Courtney
December 2020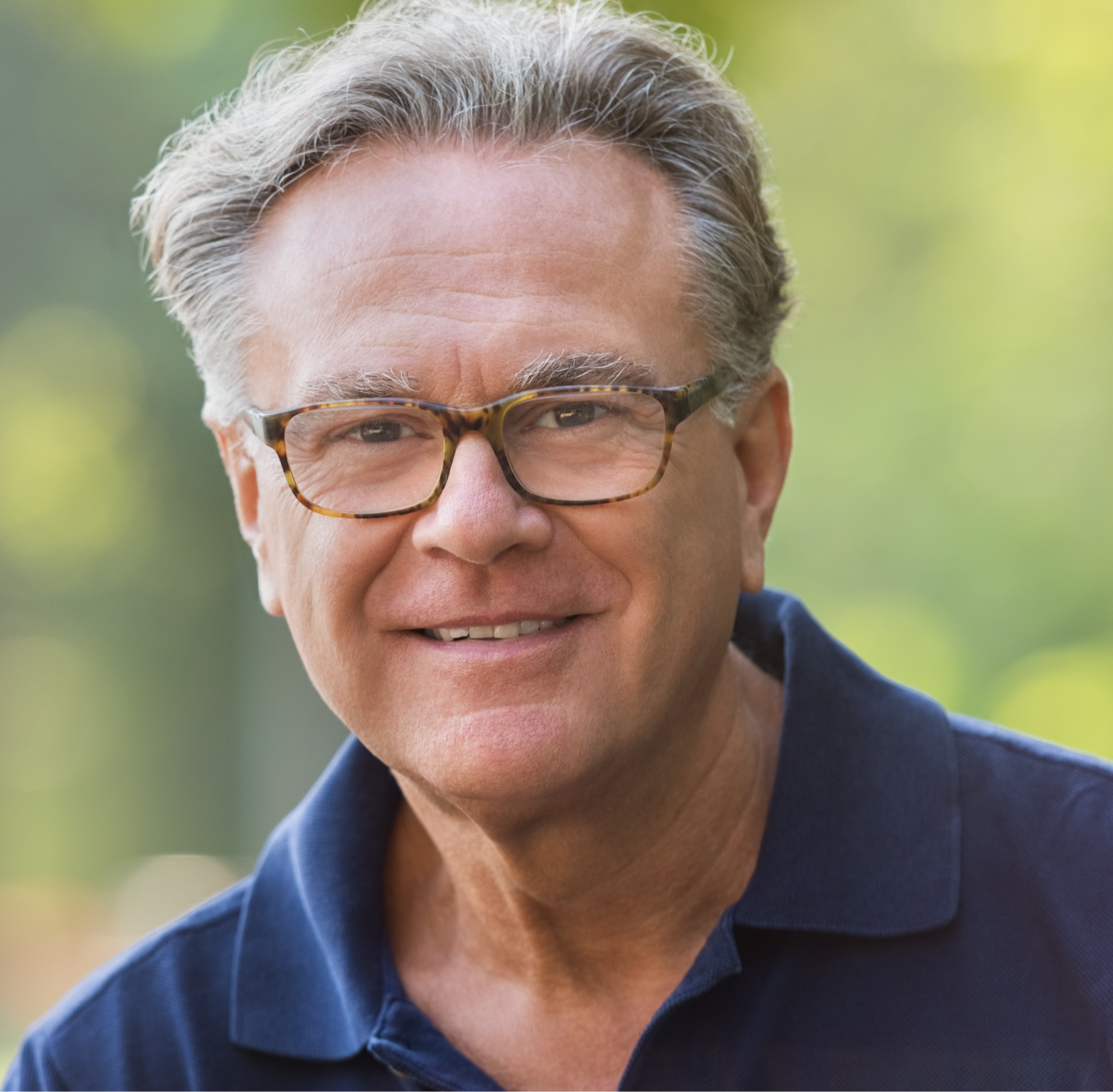 "I have been investing in Kuflink since early 2018. The web site and structure of investing is simple to understand and use. In this time I have made many investments and always received the interest due. I like the company's good communication with regards to my investments( regular updates) and the good returns that I receive on them.The main reason I invest with Kuflink is ,unlike a lot of "crowd funding" sites, that my investment is secured against fixed assets, so in the invent of a problem there is recourse. In addition Kuflink themselves invest their own money in each "deal" on offer This gives me a lot of confidence in the product even in these difficult times."
Phil Richardson
December 2020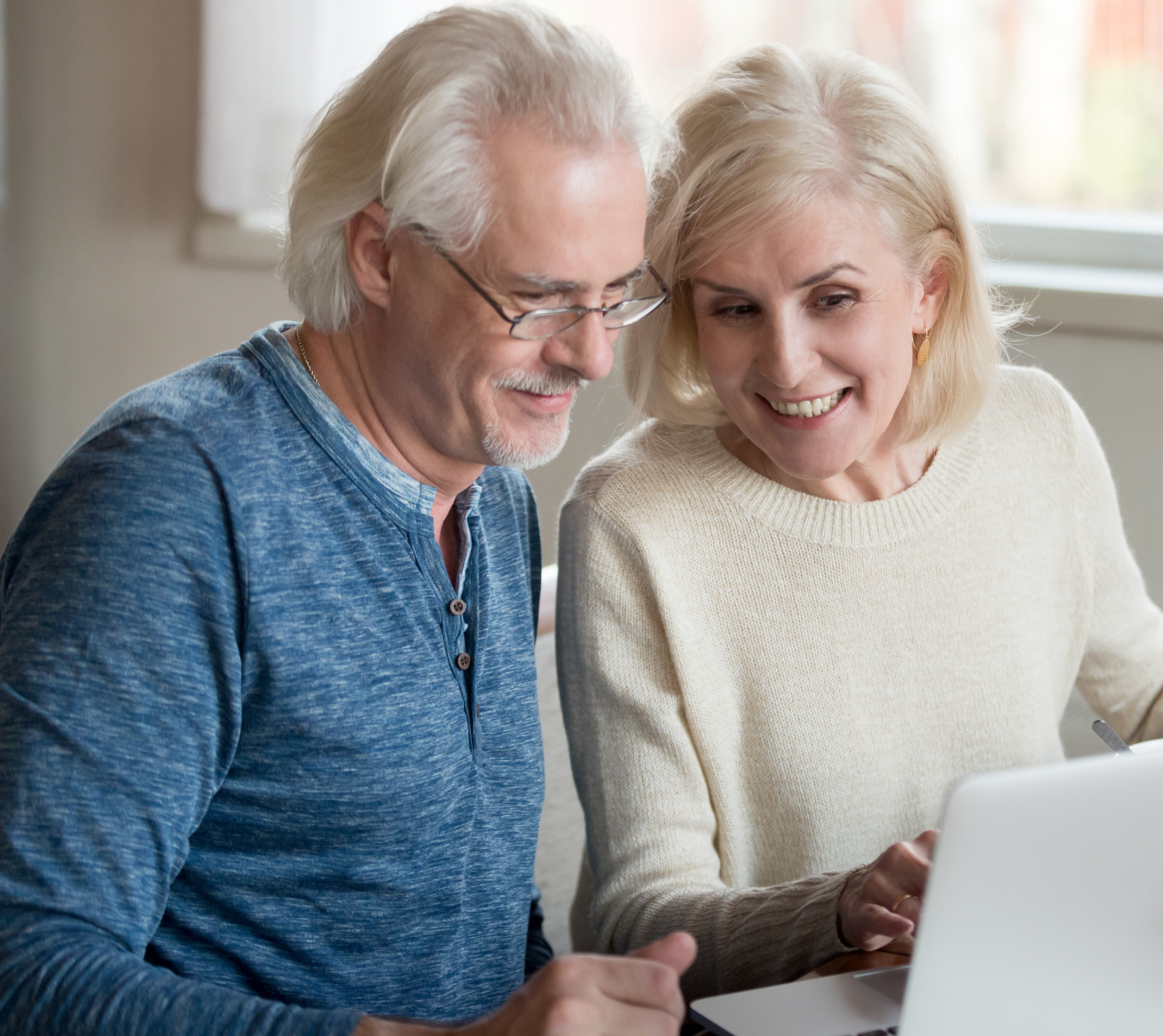 "I've used Kuflink for about three years now for both business and personal funds. When deposit rates continued to fall I looked to get a better return on cash. Peer to peer lenders were the obvious choice and Kuflink has proved to be a sound choice. Interest rates are excellent, and what I like in particular is that all loans are backed by property with sensible LTV rates, giving a very good level of security. The company invest alongside investors as well. Communications from Kuflink are excellent, and even in the difficult year we've just had, there have been no significant issues. I hate the term 'no brainer' but with deposit rates at a fraction of 1%, Kuflink is a great home for cash you're prepared to tie up for the next 12-18 months."
John Harrison
December 2020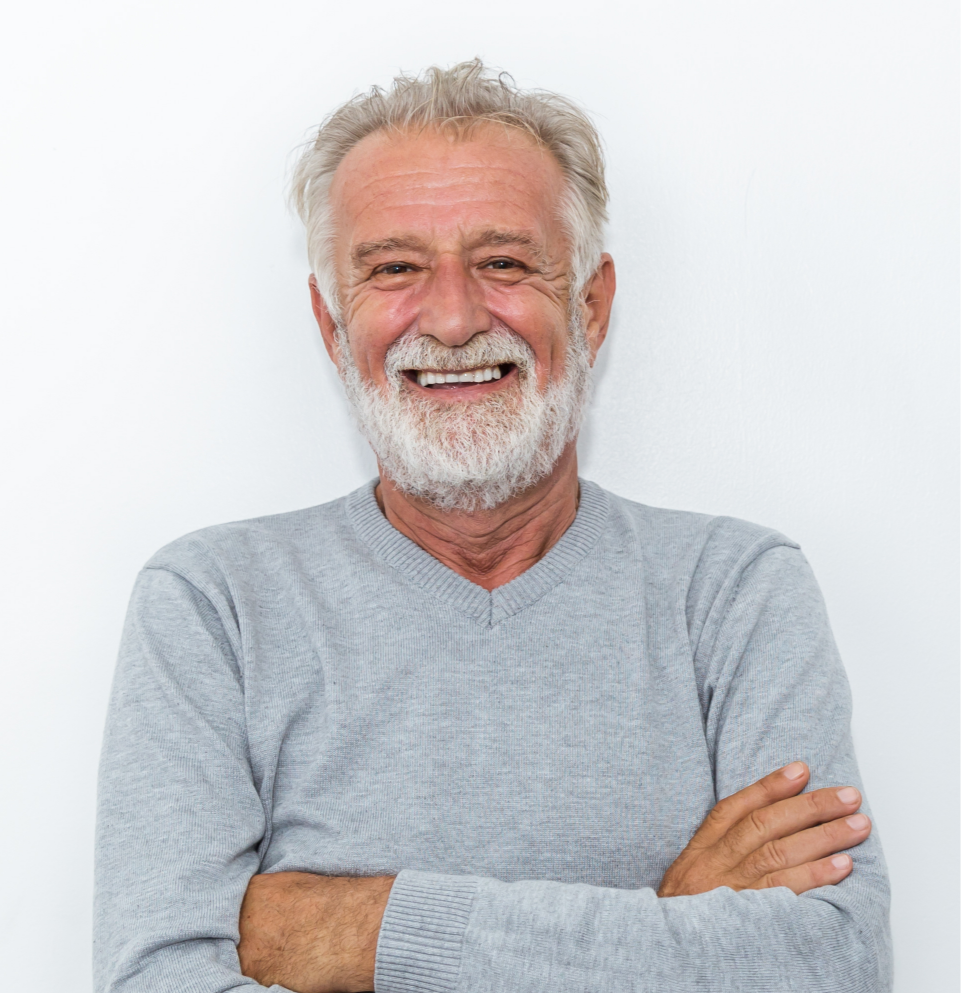 "I have been investing with Kuflink for just over three year now and I am delighted with the results. It's simple to use and understand, and I particularly like being able to choose individual properties myself. The staff are readily available to help with any questions, or advice needed and they will keep investors updated on your investments. The web site is easy to use and understand, making the investing with Kuflink something anybody can do.The fact that interest is paid monthly means you can see how well your investments are doing."
Greg Davis
December 2020
OUR BORROWER STORIES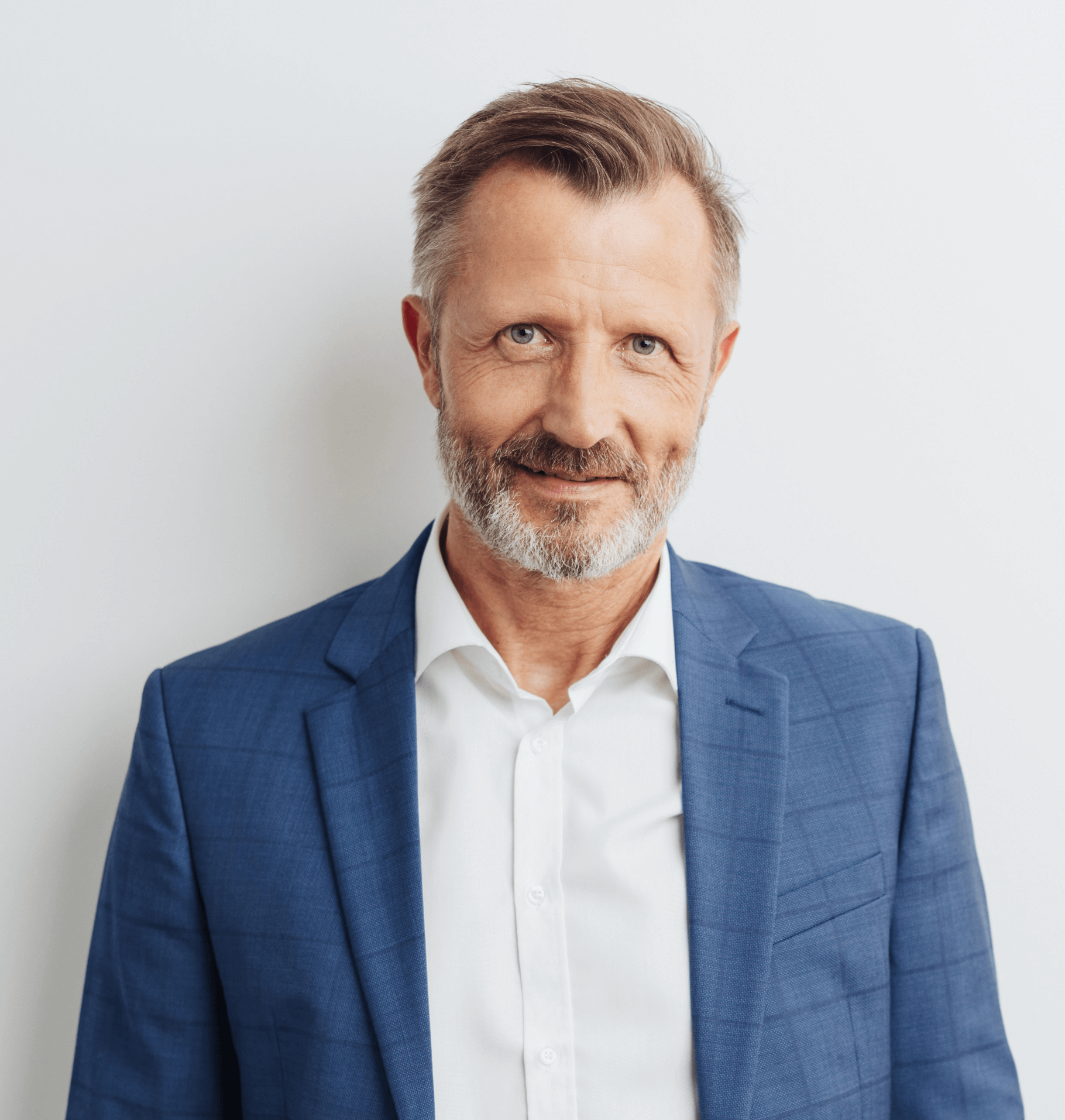 "I have dealt with Kuflink as a borrower and lender. From both aspects, they were professional at all times. As a borrower, every 't' was crossed and every 'i' was dotted, and if I ever need funding again, there is only one organisation I would approach. Also, as a lender, Gurbinder was 100% professional with no sales pressure and clearly outlining all aspects of the transactions. For my company, there will only be one place to go - Kuflink."
David Hunter (Torpedo South Ltd)
December 2020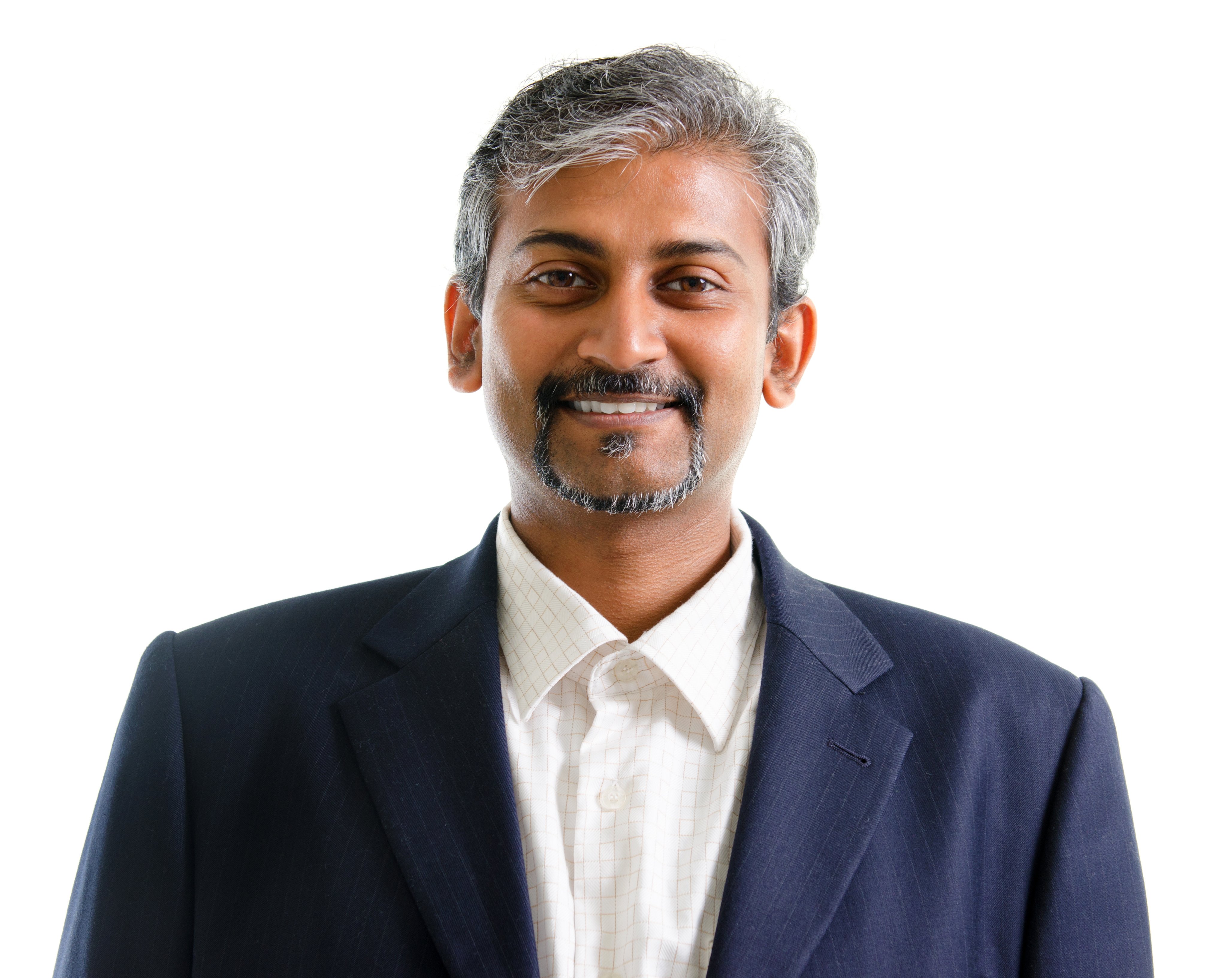 "I took Bridge Loan from Kuflinks to purchase property in Gravesend. All Kuflink staff were professional and accommodating. My purchase went through very smoothly. All my emails were replied on the same day. I thank everyone at Kuflink."
Gurvinder Singh Saluja
JANUARY 2021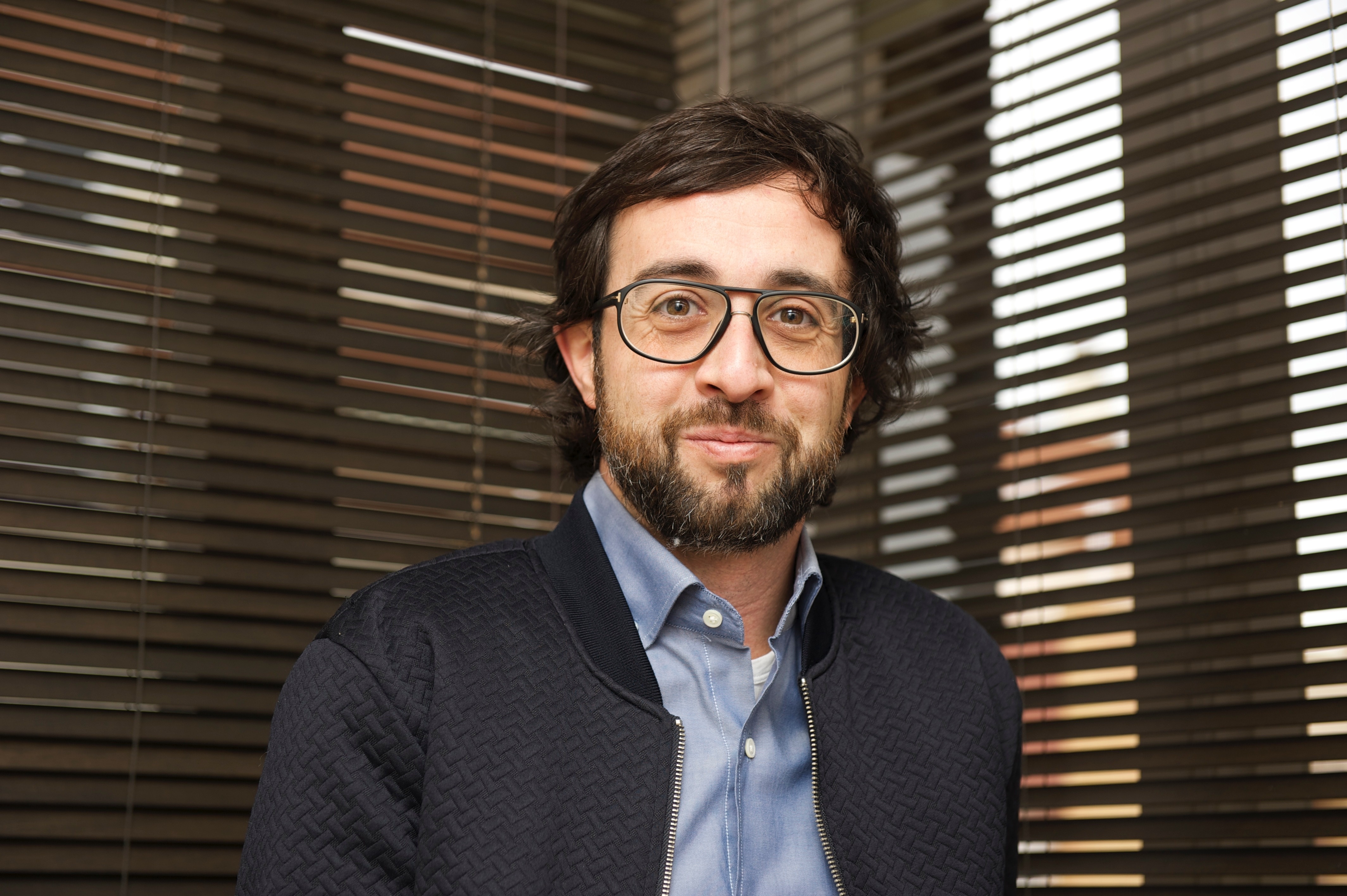 "In our experience, Kuflink were quick to make a decision and efficient in their credit checks and enquiry's, and all this when even the high St banks were caught up in deliberating and hesitation. "
Tony Pritchard I.R.P.M Managing Director
JANUARY 2021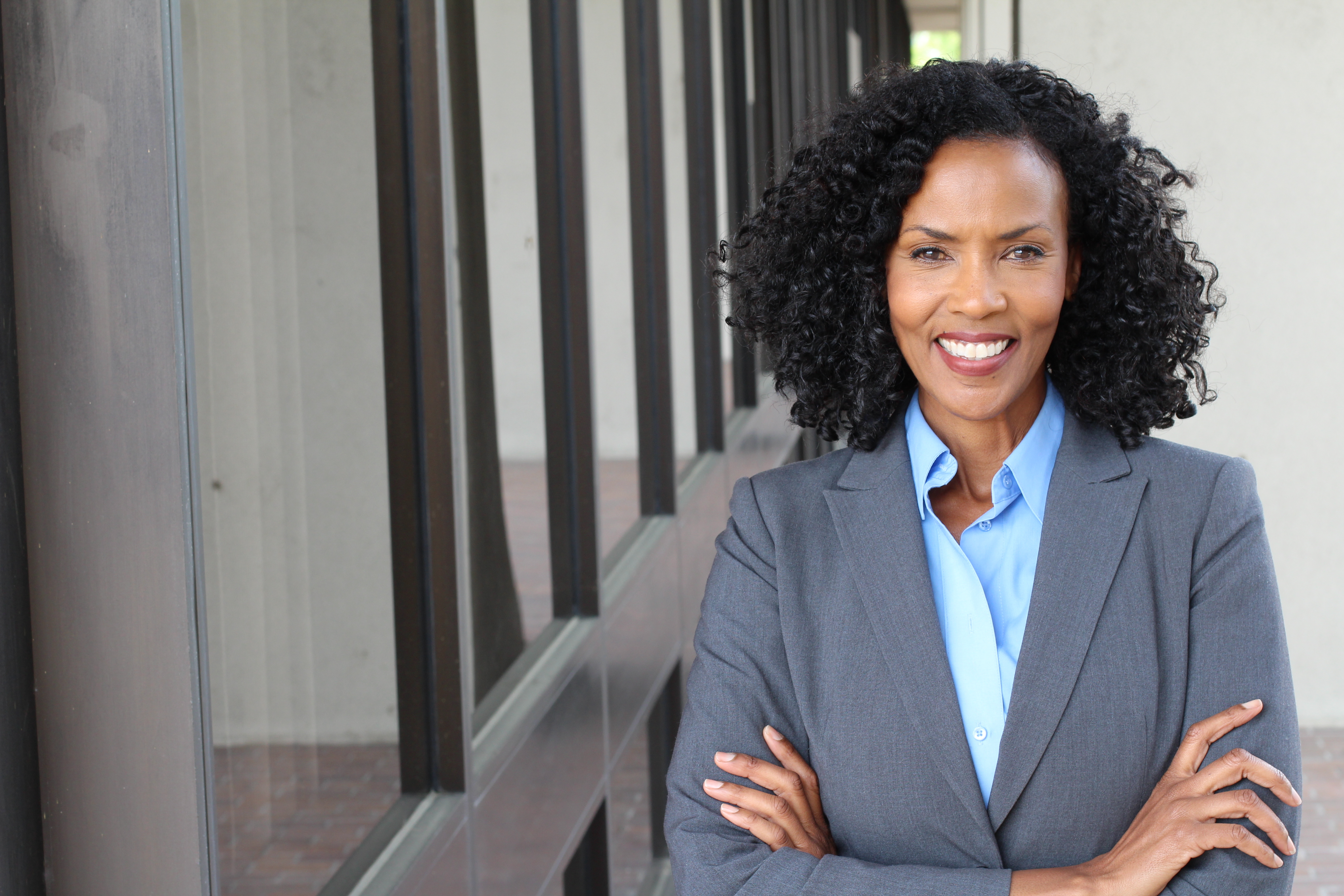 "Thank You to Kuflink. We would like to thank Kuflink, who provided us with a friendly and flexible service in providing bridging finance for our development project at Honister Gardens. This project was originally due to last for 26 weeks, with building work having commenced in May 2019 and finance from Kuflink was due for a period of 12 months. This project took longer than planned, being completed in January 2021 and we needed to extend the loan agreement three times. Bridging lenders tend to have a bad reputation, however, this was not our experience with Kuflink. Each time we needed to extend the loan period or raise additional finance we found them to be approachable, understanding and easy to work with. In addition to the funding, Kuflink recommended a project management/employers agent service that we found to be very useful in assisting with things such as valuations and construction issues throughout the project and this helped contribute to its success. I would certainly wholeheartedly recommend Kuflink for the way they go the extra mile. We now have a completed project that we are extremely happy with!"
Deborah Pinnock-Daley - Operations Director, Striving For Independence Care
January 2021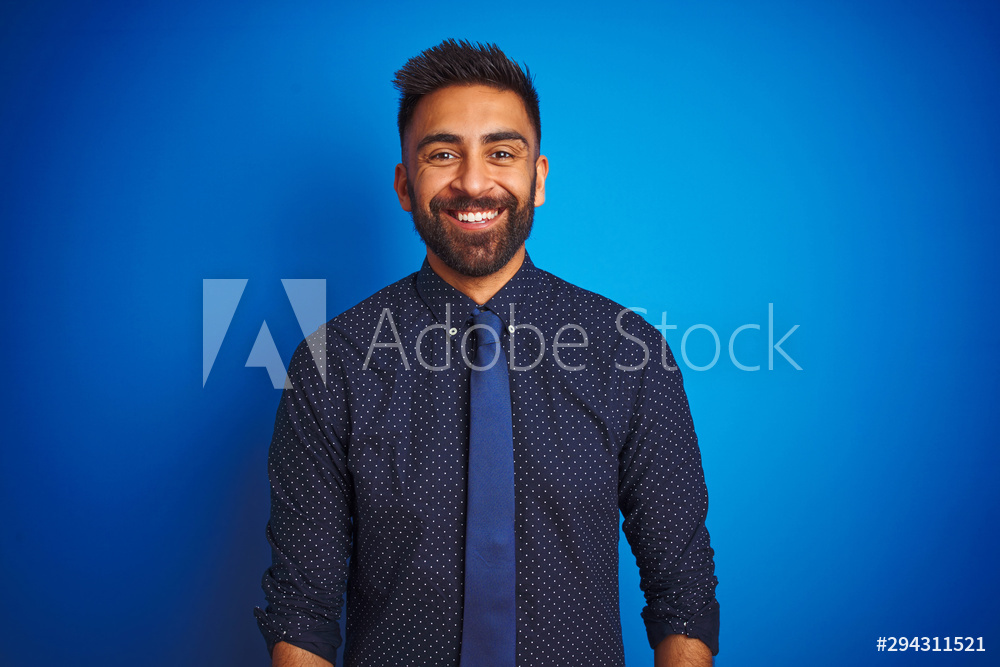 "I approached Kuflink Bridging to complete on an auction purchase for a 100% facility with additional security offered. Mr Jeff Bungar was extremely helpful and co-ordinated the advance in good time for the 28-day completion deadline. I would not hesitate to recommend Kuflink Bridging Finance to my colleagues who need fast delivery of funds to meet their deadlines. Thank you."
Pradeep Mehta
January 2021
We co-invest up to 5% alongside you* (Select-Invest only)
Entire loan book secured against UK property* (1st & 2nd legal charges)
Independently AUDITED Accounts since 2014 (Kuflink Group Plc)
P2P Platform (Kuflink Ltd) profitable since 2020
Bridging Loans since 2011 & Online P2P Platform since 2017
Blended LTV & LTGDV (64.24%) (Figure correct 12th September 2021)
Over 789,983 investments with circa £88m capital repaid (12th September 2021)
Loan book monitored daily by our in house collections team
Collections use 30 day Default rule v 180 day FCA Default rule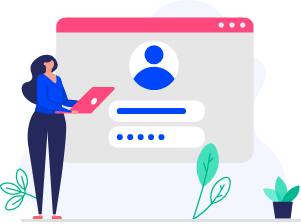 It's quick and easy to setup your account, and top up your Kuflink wallet.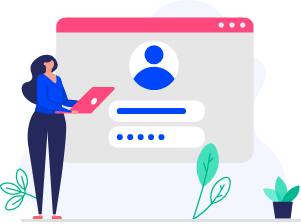 Choose the specific deal you'd like to invest in (Select-Invest), or have us diversify your portfolio across a range of deals; we call that Auto-Invest.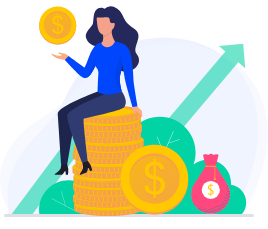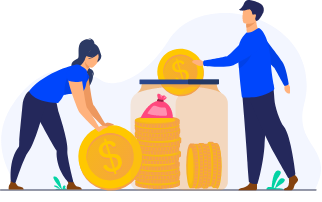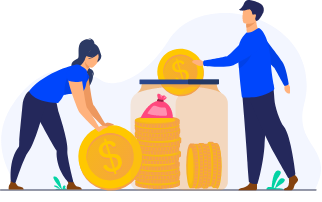 Sit back and receive your interest, or alternatively choose to compound and receive your interest and more at the end of the loan term.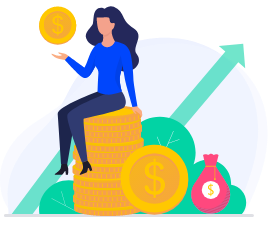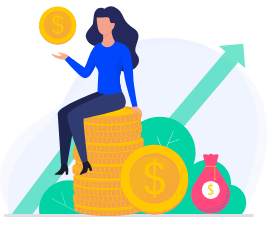 Up to £4,000.00 cashback on your
first investment
Cashback for new investors is worked out with the following table:
Comprehensive
Deal Information
Available to Invest
Rating:
Available to Invest
Rating:
Available to Invest
Rating:
We provide a plethora of information for every deal - valuation report, legal documents, borrower credit history information and more. We use a detailed quantitative analysis to evaluate the risk of each and every loan. Our proprietary risk rating allows you to better understand the loan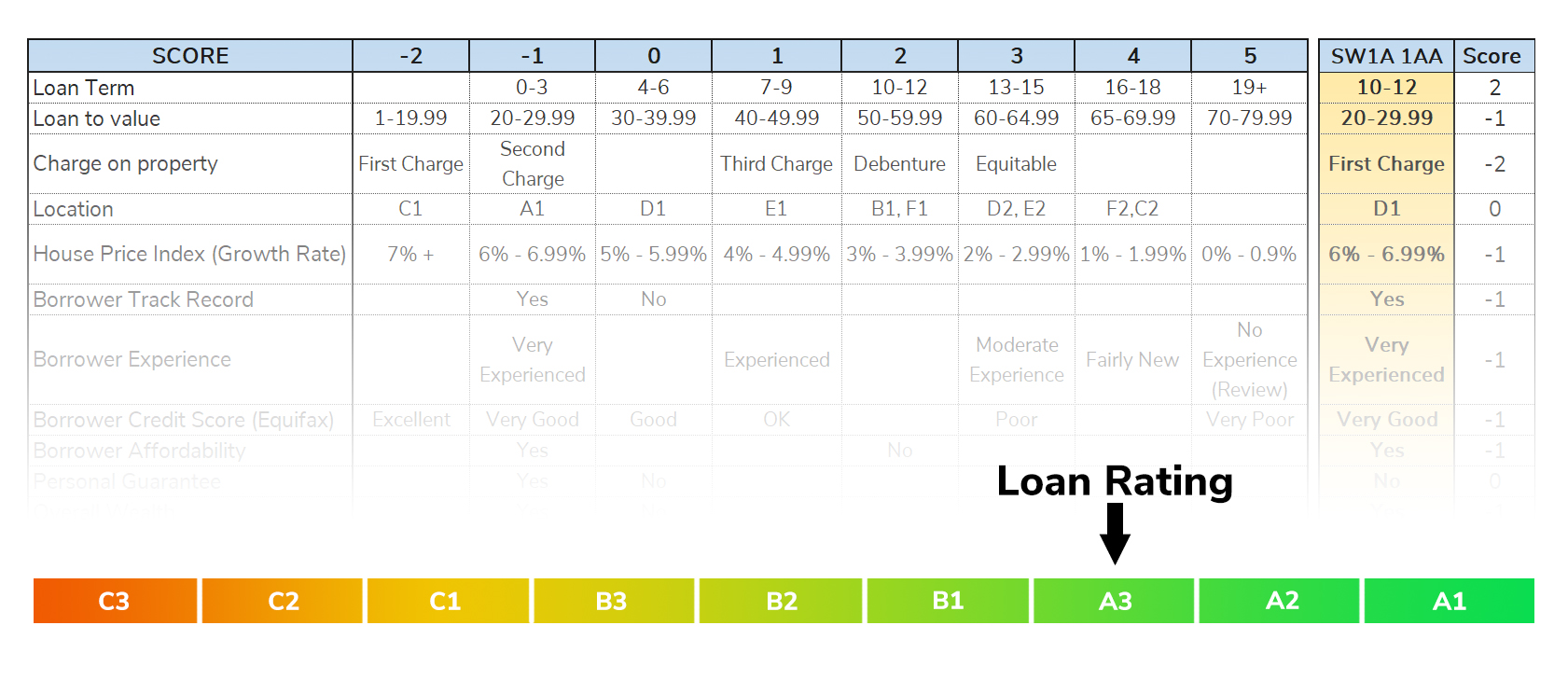 Kuflink Statistics
Figures correct as of 31st August 2021

£ 141,842,160

£ 86,049,407

£ 2,451,548

£ 3,170,624

£272,385

£ 60,056,508
Kuflink's £1m Tax-Free Interest Model
We would like to share the following model to show you how to earn over a £1m in Interest, Tax-free.
Our Accountants, Compliance and Tech teams were brainstorming in the boardroom and discovered a way to make over £1m net Tax-free interest using the Kuflink IF-ISA model*. Being Tax-Free, this boosts your returns by compounding the tax-free earnings that you can then watch grow exponentially over time. Kuflink's IF-ISA fits this model.
Consider the following to earn £1M TAX-FREE from Kuflink's 5 Year IF-ISA at 7%*. (The concept works on smaller amounts as the percentage return is the same).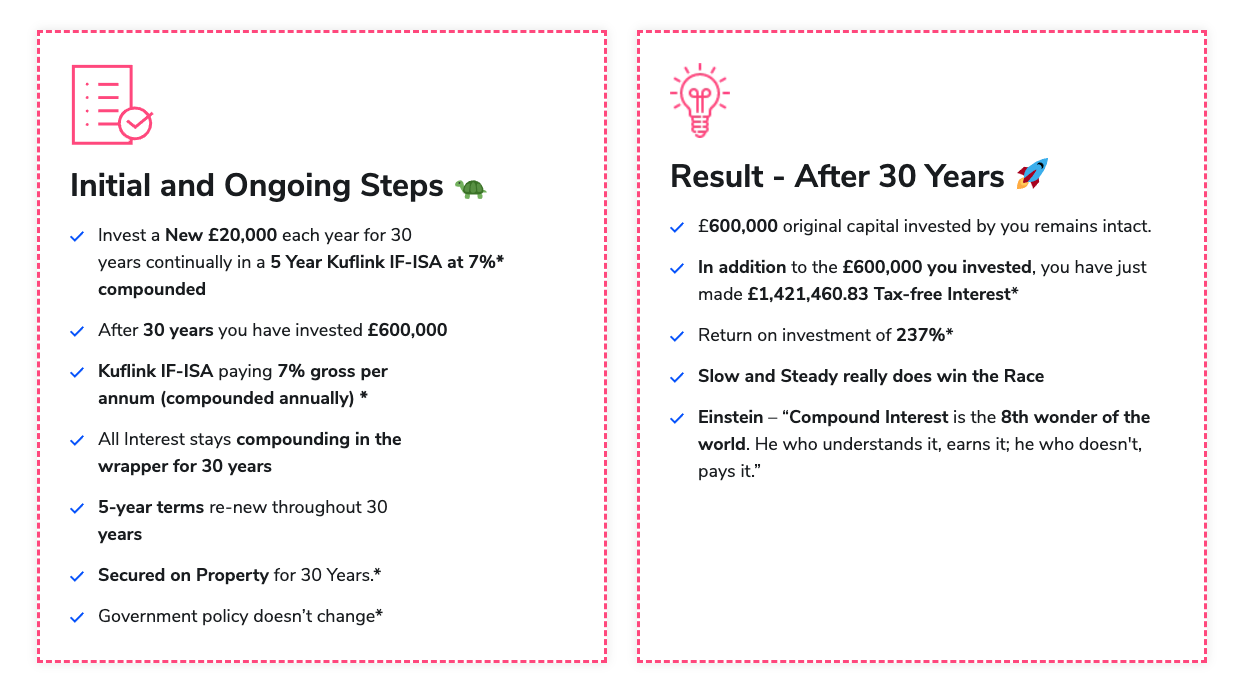 Download a Free IF - ISA Guide
Subscribe to the Kuflink Peer to Peer Investment Blog and get your FREE Ebook today:
'Individual Saving Accounts' ('ISA's') where you can earn Interest TAX-FREE.​